PIREPs: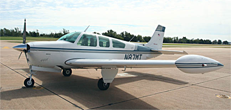 The crew update us on what's happening (or not happening) in their flying adventures, and Mike describes the "christening" of his Cessna 206 N1505T. PilotStu introduces us to his latest ride, N87MT, an F33A Bonanza.

SPECIAL GUEST: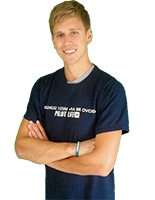 The crew welcomes back Jason Schappert of MzeroA.com. Jason is a CFI, author, new media producer, web entrepreneur, and most recently, survivor of Sun-n-Fun 2011. Jason joins us to discuss his experiences during the Sun-n-Fun tornado, training adventures, and his other recent aviation projects.

FEATURED SITE:
MyFlightCoach.com


Chris Findley, the creator and operator of MyFlightCoach is a CFI/CFII who is truly passionate about flying. He took his first flight when he was 10 years old. From that first moment he was hooked. By the time he was 14, he was involved in the Civil Air Patrol and bumming rides from whomever he could. At 16, he made his first solo flight and finished his Private Pilot training in the blustery winds of west Texas.

myFlightCoach.com is designed to serve pilots, particularly student or returning pilots, with intensive, learn-where-you-are ground instruction, podcasts and writing. Using webinar-based instruction, Chris helps more pilots in more places lay a great foundation for their flying or help them solidify their understanding of flight concepts.

Chris still loves to do Flight Instruction. He especially enjoys seeing the immense satisfaction and unmistakable sense of accomplishment that students feel after their first unassisted landing, or that goofy and relieved smile of the pilot who has just passed their flight test and received their new license.


CFIJason Aviation Challenge: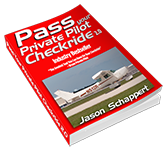 Jason provides both the question and the prize for this month's CFIStewJason aviation challenge.

The Question:
What is that one thing that must be in your flight bag before you go flying?

The Prize:
An autographed copy of Jason's newly revised book Pass Your Private Pilot Checkride 2.0. Whether you're a student planning on taking your Private Pilot Checkride, or an experienced pilot looking to deepen your understanding and knowledge, you'll find you can't put down this book. The book includes hundreds of actual checkride questions asked by examiners during real checkrides. The questions are formatted in Q & A style with great diagrams.

Entries should be tweeted to @PilotsJourney, or emailed to , posted to our Facebook page at http://facebook.com/pilotsjourney, or via voice mail at 330-3-JOURNEY (that's 330-356-8769 for the phone-spelling impaired).

The deadline for entry is 2400 Zulu, 30 April, 2011.

OTHER LINKS:
Podcast: Play in new window | Download
1:06:09
60.6 mb

Show notes: http://www.pilotsjourneypodcast.com/pjp029

(c) 2011, Fully Stewed Productions
All rights reserved