PIREPS: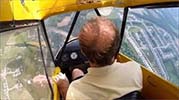 Mike describes a recent backcountry dead battery (and spare) which led him to hand prop his Cessna 180. He also discusses doing some intentional spins in his J3 Cub.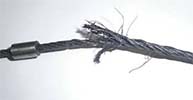 CFI Stew talks about a broken rudder cable that one of his students encountered on a long cross country trip. This is the same Cessna 182 that has caused many a runway closure in it's storied career.

Pilot Stu describes an opportunity to acquire a Cessna Corvalis high performance single engine aircraft.
PRODUCT REVIEW:

Mike review the iPad Mini, WiFi version. The size of the iPad mini is perfect for use in the cockpit. However, Mike is dissapointed with his choice of a 32gb model. He found that with all of the ForeFlight charts, plus audio and video he wants, he really should have opted for the 64gb model. If you will be using an iPad mini for cockpit use only (meaning no video or audio taking up space), the 32gb model may be good enough.

Also, the WiFi version does not have an internal GPS chip. For complete functionality, it really needs to be coupled with an external GPS. For Mike's purposes, that's fine since he plans to pair it with a Stratus or similar ADS/B, GPS and ADHRS unit.
FEATURED SITE:

SimpleFlight.net SimpleFlight.net
An interactive live aviation internet radio show that finds amazing people doing amazing things in aviation! The audio and blog are available on the web site. You can also subscribe to the audio as a Podcast in iTunes or in your favorite podcather.
LINKS:
Podcast: Play in new window | Download
1:02:27
57.4 mb

Show notes: http://www.pilotsjourneypodcast.com/pjp050

(c) 2014, Fully Stewed Productions
All rights reserved