PIREPS: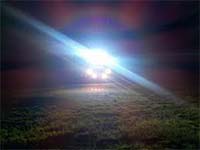 Mike tells us about landing at Lava Hot Springs by use of a pickup truck headlights for runway lighting. He also relates his experiences at Sulphur Creek's restaurant.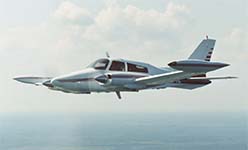 Stu finally completes his multi-engine commercial on his 2014 race for ratings. He also describes a true single engine landing when an engine would not un-feather on his checkride.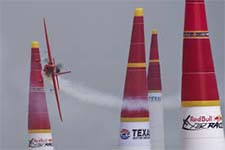 Stew was fortunate enough to attend the Red Bull Air Races in Fort Worth. He tells us about how high winds caused pilots to slice dozens of pylons during time trials.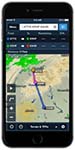 The crew discusses the newest iPhone offerings from Apple and options available for pilots.
FEATURED SITE: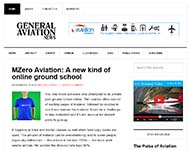 GeneralAviationNews.com
The GA News team has done a great job of expanding their content to social media as well as a super web site and free print editions at most FBOs.
PRODUCT REVIEW: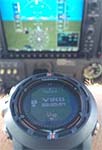 Garmin D2 Pilot Watch
This watch is really 3 functions: a pilot watch; a GPS receiver, and an outdoor/hiking watch. As a pilot watch, it's really good with a plethora of stats, plenty of room for flight plans, and much more. As a general GPS receiver, it's not so special. It has Bluetooth connectivity, but it's only used for transferring flight plans from the Garmin iPad app to the watch. It does not actively communicate during flight.

It shows lat/lon, and a very basic moving map, but that's about it for general GPS functions. Stew also noticed that the GPS derived altitude was much different than panel mounted GPS or barometric altimeters.

The hiking mode has a ton of great features for runners, geocachers, etc. It also has some features that allow you to control the Garmin action cam from the D2 watch.
LINKS:
Podcast: Play in new window | Download
50:13
46.2 mb

Show notes: http://www.pilotsjourneypodcast.com/PJP053

(c) 2014, Fully Stewed Productions
All rights reserved