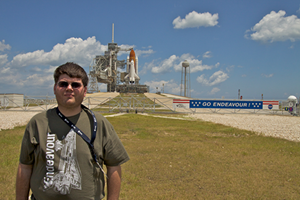 This month we're joined by Adam Fast, creator of OSHPlanner.com, to discuss how you can optimize your time at AirVenture. We also discuss FAA testing practices, flight training and a product review.


This episode of the Pilot's Journey Podcast is brought to you by CrazedPilot.com where you can get the stuff you need to keep flying from people you trust. Use the discount code journey for 15% off your next purchase.
PIREPs: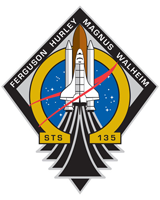 At the time of recording, Adam was at Kennedy Space Center awaiting the launch of the Space Shuttle mission STS-135.



Stew describes his recent flight at American Flyers where he renewed his currency in multi-engine and instruments.

Stu flew with American Flyers as well and finally received his long awaited sign-off to take the Commercial Pilot checkride.

The crew also discusses the effectiveness of the current FAA written and practical exam process.


SPECIAL GUEST: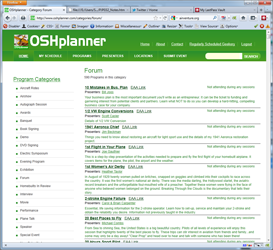 Adam created OSHPlanner.com as a way to plan his own schedule and maximize his time at AirVenture. After a bit of tweaking, he opened it up to the pilot community as a free tool to help anyone organize and attend as many forums, presentations, events, etc. as possible during the hectic but limited time in Oshkosh.

You can browse for programs by name, by presenter, by location or by category. You can also search by program title and presenter. If you select two or more programs which conflict with each other, OSHPlanner will alert you and ask you to choose which one you will attend.

Once you have completed your schedule, you can print it out, save it to your mobile device or integrate it into your calendar.


Product Review: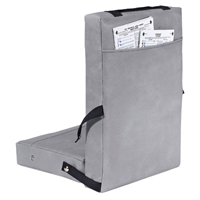 Mike reviews the Pilot's Elevator Cushion from Sporty's. This is a seat cushion for "vertically challenged" pilots or their passengers which allows them to see over the cowling and be more comfortable in an aircraft.

CFIStew Aviation Challenge:
Last month's challenge was posed by Steve Tupper of Airspeed. He wanted to know the grossest, strangest, or funniest thing you've found on the belly of an aircraft.

Scott Barnett sent in the winning (and somewhat disgusting) description of bird entrails he found dangling from an ADF antenna after landing. Scott will receive an Altimeter shirt from WindTee.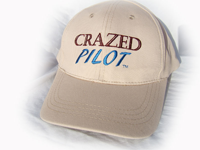 Stew announced this month's contest where we want you to send in a photo you took at AirVenture 2011. The winner will get one of the cool aviator caps from CrazedPilot.com.

Entries should be tweeted to @PilotsJourney, emailed to , or posted to our Facebook page at http://facebook.com/pilotsjourney.

The deadline for entry is 2400 Zulu, 5 August, 2011.

OTHER LINKS:
Podcast: Play in new window | Download
1:06:24
60.8 mb

Show notes: http://www.pilotsjourneypodcast.com/pjp032

(c) 2011, Fully Stewed Productions
All rights reserved