In this episode we welcome special guest Nathan Carriker, discuss vortex generators, a product review, and more.

This episode of the Pilot's Journey Podcast is brought to you by CrazedPilot.com where you can get the stuff you need to keep flying from people you trust. Use the discount code journey for a big discount off your next purchase.
PIREPS: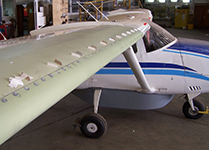 Mike describes the results of adding Vortex Generators to his Cessna 206. He was surprised at the decrease in stall speed once the upgrade was complete.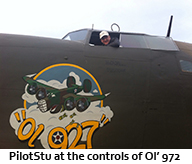 Stu and Stew discuss their opportunity to be on board 'Ol 927, the Commemorative Air Force's B24 Liberator, during a 4 engine run-up and generator test.


SPECIAL GUEST: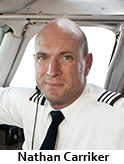 This month we welcome Nathan Carriker, author of A Silver Ring, an Aviation Love Story. Nathan began flying at age eight, not long after learning he was the nephew of a B-24 flight engineer killed in action in 1944 and becoming obsessed with his story. That story, and many others close to his heart, inspired him to write the novel, A Silver Ring.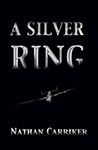 Nathan earned his private pilot certificate on his 17th birthday and was a regional airline pilot by age 20. Nathan now flys for one of the majors.

A Silver Ring is available from Nathan's web site, www.asilverring.com, or on Amazon.com in either printed or electronic versions.
PRODUCT REVIEW: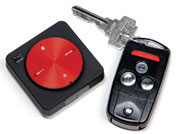 Stew introduces us to the Dual Universal GPS Receiver for use with an iPad or other Bluetooth-enabled device. Stew and Stu use the Dual with their iPads running ForeFlight, but it is also compatible with numerous other mapping and aviation apps for iOS, Android and others.

READBACK:
Brian from Canada sent us these photos of a Cessna 182 King Katmai aircraft modified by Todd Peterson.



Mike's panorama of the Hogs & Heifers Saloon
LINKS:
Podcast: Play in new window | Download
1:25:40
78.5 mb

Show notes: http://www.pilotsjourneypodcast.com/pjp038

(c) 2012, Fully Stewed Productions
All rights reserved