This episode of the Pilot's Journey Podcast is brought to you by CrazedPilot.com where you can get the stuff you need to keep flying cheap - saving more money for important things like Avgas. Use the discount code journey for 15% off your next purchase.
PIREPs: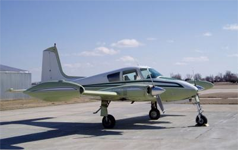 PilotStu discusses exercising his Advanced Ground Instructor certificate, CFIStew plans his Instrument Proficiency Check in a Cessna 310, and Mike describes an Arrow that visited his field with severe engine issues.

PRODUCT REVIEW: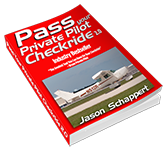 The crew reviews Jason Schappert's books Pass Your Private Pilot Checkride and Pass Your Instrument Checkride. Overall these are excellent books and are valuable for not only checkride prep, but general reading to brush up the things all pilots should know. Click here for more information.


FEATURED SITE:
AdvancedPilot.com - Advanced Pilot Seminars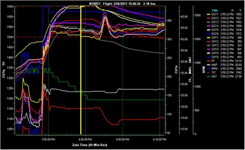 Mike reviews this site where pilots can learn to fly green of peak EGT. Advanced Pilot Seminar offers online and classroom seminars where pilots use the most advanced engine cell in the world and state-of-the art multi-media technology to learn how to lean an engine the right way, without sacrificing performance or durability. Rich of peak or lean of peak.

In a world where avgas could easily be $6 a gallon, the course can pay for itself in fuel savings, not to mention lower maintenance bills and razor sharp skills in interpreting an engine monitor. Lean of peak, done the right way, is cleaner, cooler and smoother. And because it saves gas and emits fewer unburned hydrocarbons, it's also greener.


CFIStew Aviation Challenge: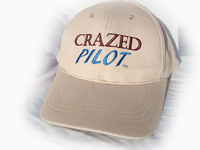 This month's challenge asks you to send us a picture of you and an aircraft, along with a story or description of the events surrounding the photo. You need not be the pilot of the aircraft, and any form of aircraft is acceptable - plane, helicopter, balloon, glider, etc. The crew will choose their favorite and the winner will receive a CrazedPilot.com cap (one without that annoying button on top - so it's comfortable when worn with a headset). We'll also feature the winning photo as our cover art for the next episode of the Pilot's Journey Podcast.

Entries should be tweeted to @PilotsJourney, or emailed to , or posted to our Facebook page at http://facebook.com/pilotsjourney

The deadline for entry is 2400 Zulu, 31 May, 2011.

Last month's challenge was for an autographed copy of Jason Shappert's book Pass Your Private Pilot Checkride reviewed above. The question was:
What is that one thing that must be in your flight bag before you go flying?

The winner was Bill Rote who said:
My TWA Junior Pilot Credentials. I have a set of plastic pin-on wings and a card that was filled out by a TWA captain on my first flight. It states that Billy Rote is a Junior Captain on TWA. I got these on my first ever airplane flight and my mom kept them for me all these years. She gave them to me when I started to learn to fly. It's important to note that my age at the time these credentials were awarded is filled in on the "certificate." In the space marked AGE it reads 19 days old.
OTHER LINKS:
Podcast: Play in new window | Download
48:20
44.3 mb

Show notes: http://www.pilotsjourneypodcast.com/pjp030

(c) 2011, Fully Stewed Productions
All rights reserved