PIREPS:
FEATURED SITE:

LightspeedAviationFoundation.org
The Lightspeed Aviation Foundation strives to promote a vibrant and growing pilot community, support education that will preserve and extend the future of aviation and use thier gifts within the aviation community to serve others for the betterment of our world.

Each year, the foundation recognizes and selects a group of deserving aviation non-profit organizations nominated from members of the aviation community. The foundation administers gifts through Pilot's Choice Awards (foundation grants) and Customer Choice Awards (designated gifts). Every purchaser of a Lightspeed headset can designate $50 of thier purchase to support one of these organizations.
PRODUCT REVIEW: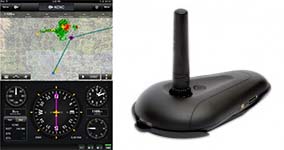 Garmin My Pilot App for iPhone/iPod/iPad - 3.5 Stars
Garmin GDL 39 ADS/B Receiver
LINKS:
Podcast: Play in new window | Download
1:06:52
45.9 mb

Show notes: http://www.pilotsjourneypodcast.com/pjp042

(c) 2012, Fully Stewed Productions
All rights reserved